Xpanse, a brand new product by Quantum digital to engage with customers. An exciting fully customisable 3D virtual environment, providing a unique freedom of movement inside a 3D space to browse and interact!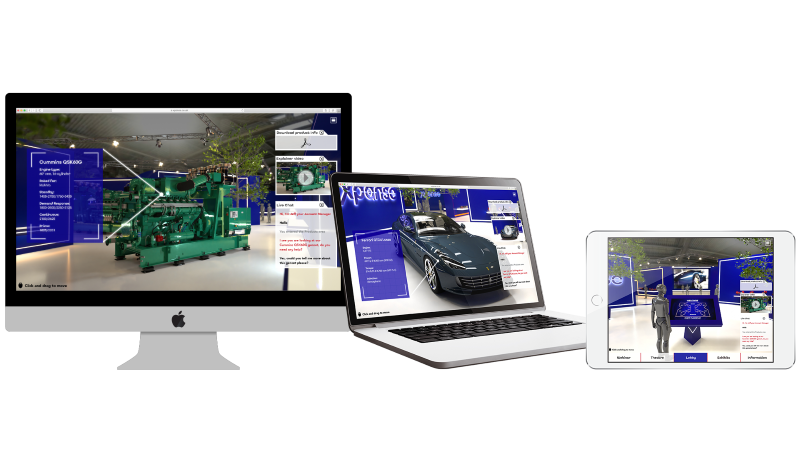 ---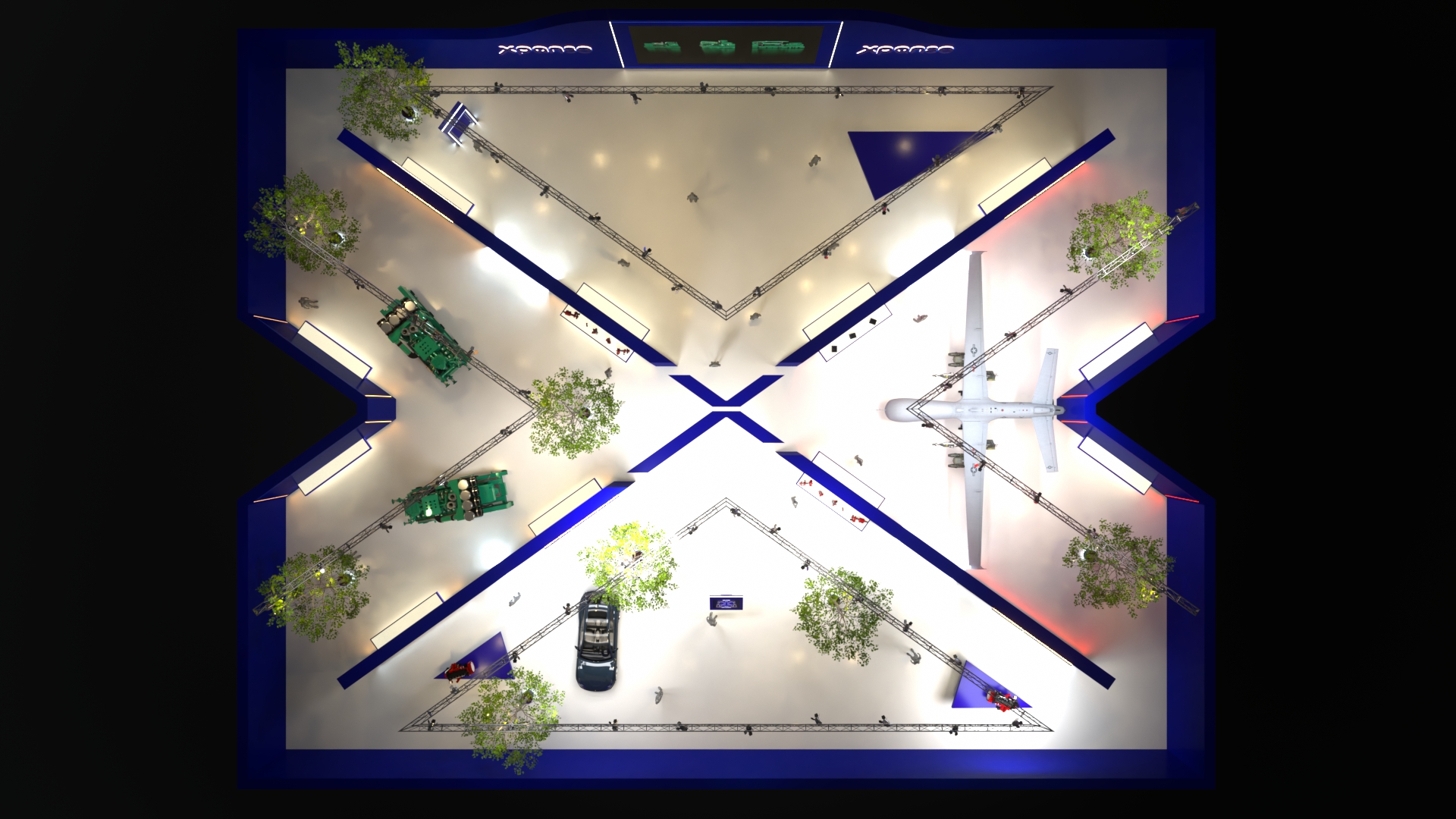 A 3D CUSTOMISABLE FLOOR-PLAN
Create a tailored 3D experience to show host your live show. Using cloud-based rendering for a real-time, realistic exhibition.
Customisable floor-plan
Optimised for desktop and mobile
3D navigation with a freedom of movement to roam and browse product
Photo-real environment
Interactive multi-media and viewing of small to large format video screens
Hosted on secure cloud rendering servers with a straightforward hosting fee structure
NO requirement for powerful graphics cards in a user's computer.
Only an internet connection is required to access and experience.
AND, Xpanse can integrate existing pre-rendered exhibition renders, taking the physical INTO the digital word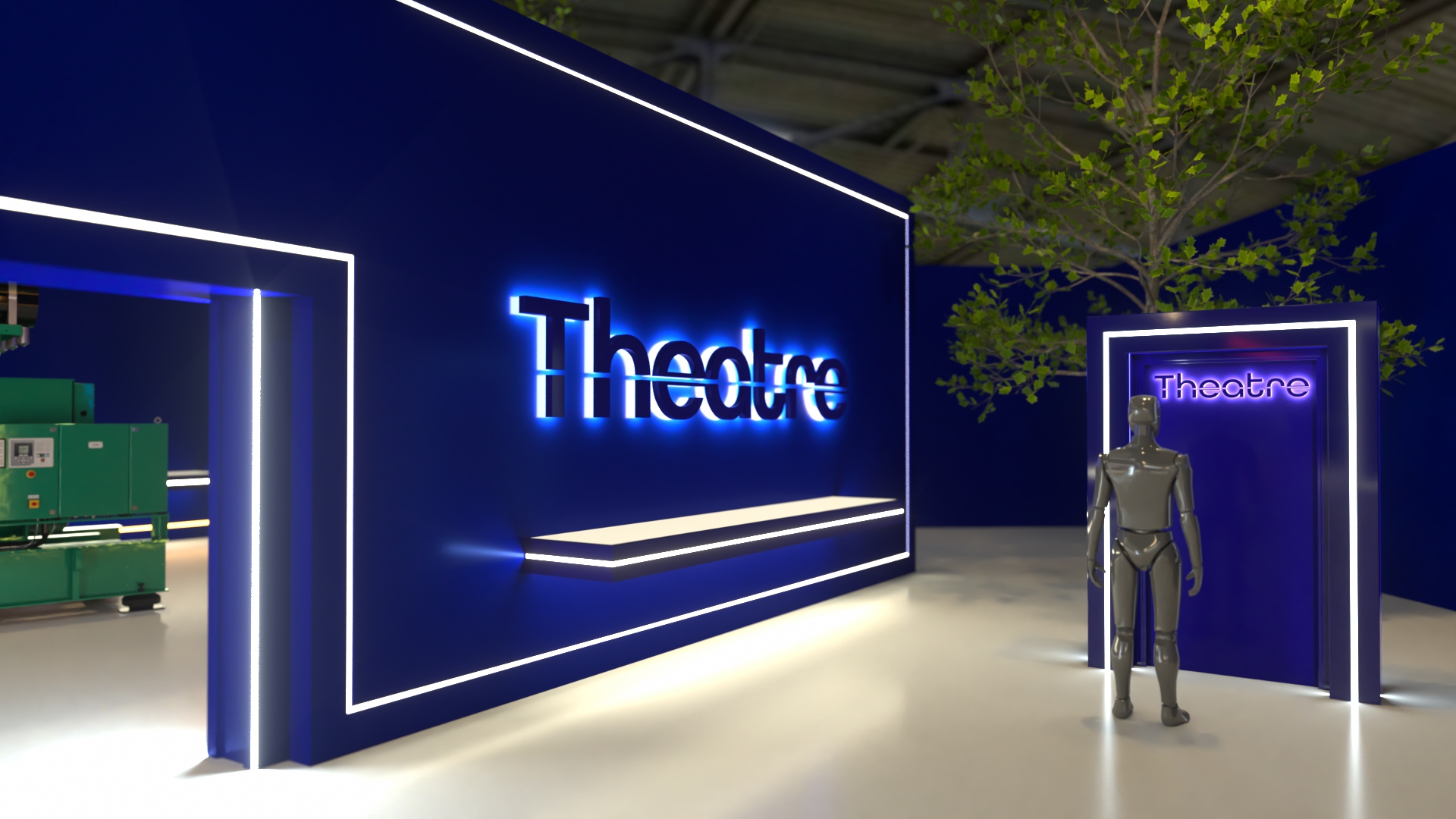 COMMUNICATION
Engage your audience with context driven content, rich media and direct chat and interactive talks.
Customers can enter the Xpanse Theatre for live streaming or pre-recorded press events, product launches, keynotes and much more.
A carefully considered connectivity centre for live chat and webinars
Information download centre
Integration of other third party virtual event APIs, opening up countless user opportunities.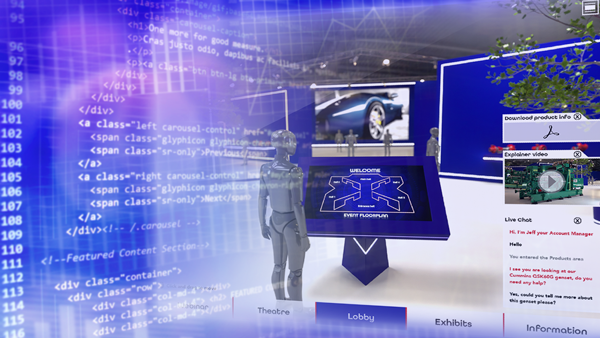 ANALYTICS
Track customer interactions from signup to product interest. Send the results to the platform of your choice for deep CRM integration.
Event tracking
Google analytics
Integration with third-party lead generation services such as Salesforce